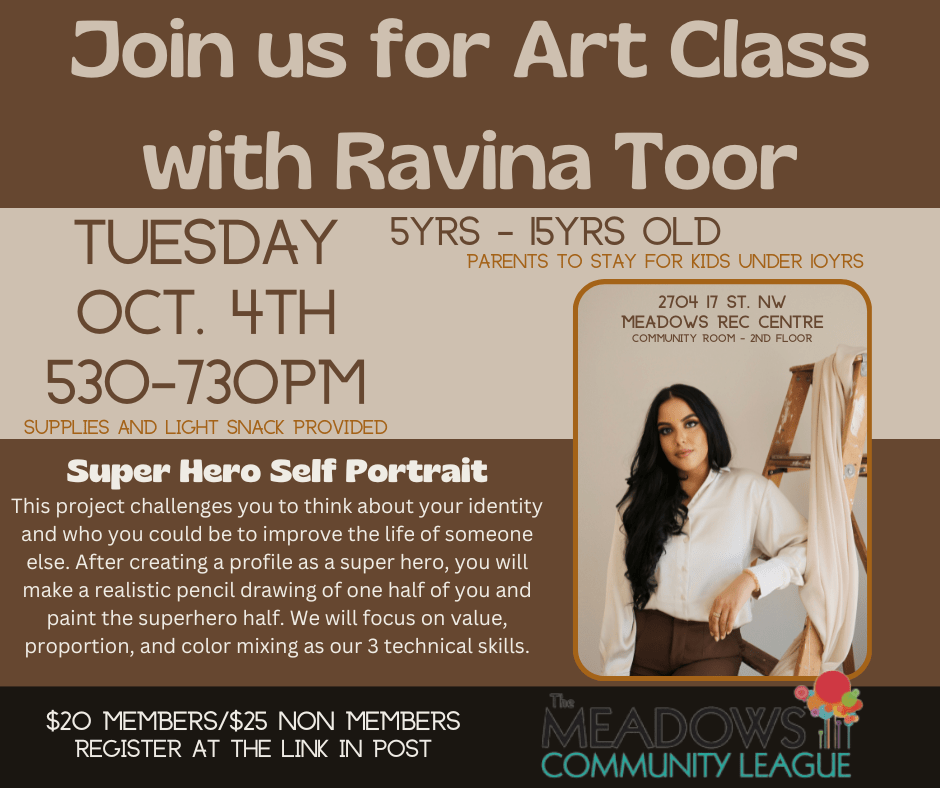 Join us for another youth focused art class with our mural artist Ravina Toor!
This class is for ages 5yrs – 15 yrs and we ask that all children under 10 years of age are accompanied by a parent for the duration of the class.
**SUPER HERO SELF PORTRAIT**
Tuesday Oct 4th – 5:30pm – 7:30pm @ The Meadows Rec Centre (community room 2nd floor)
$20.00 for League Members
$25.00 for Non Members
This project challenges you to think about your identity and who you could be to improve the life of someone else. After creating a profile as a super hero, you will make a realistic pencil drawing of one half of you and paint the superhero half. We will focus on value, proportion, and colour mixing as our technical skills.