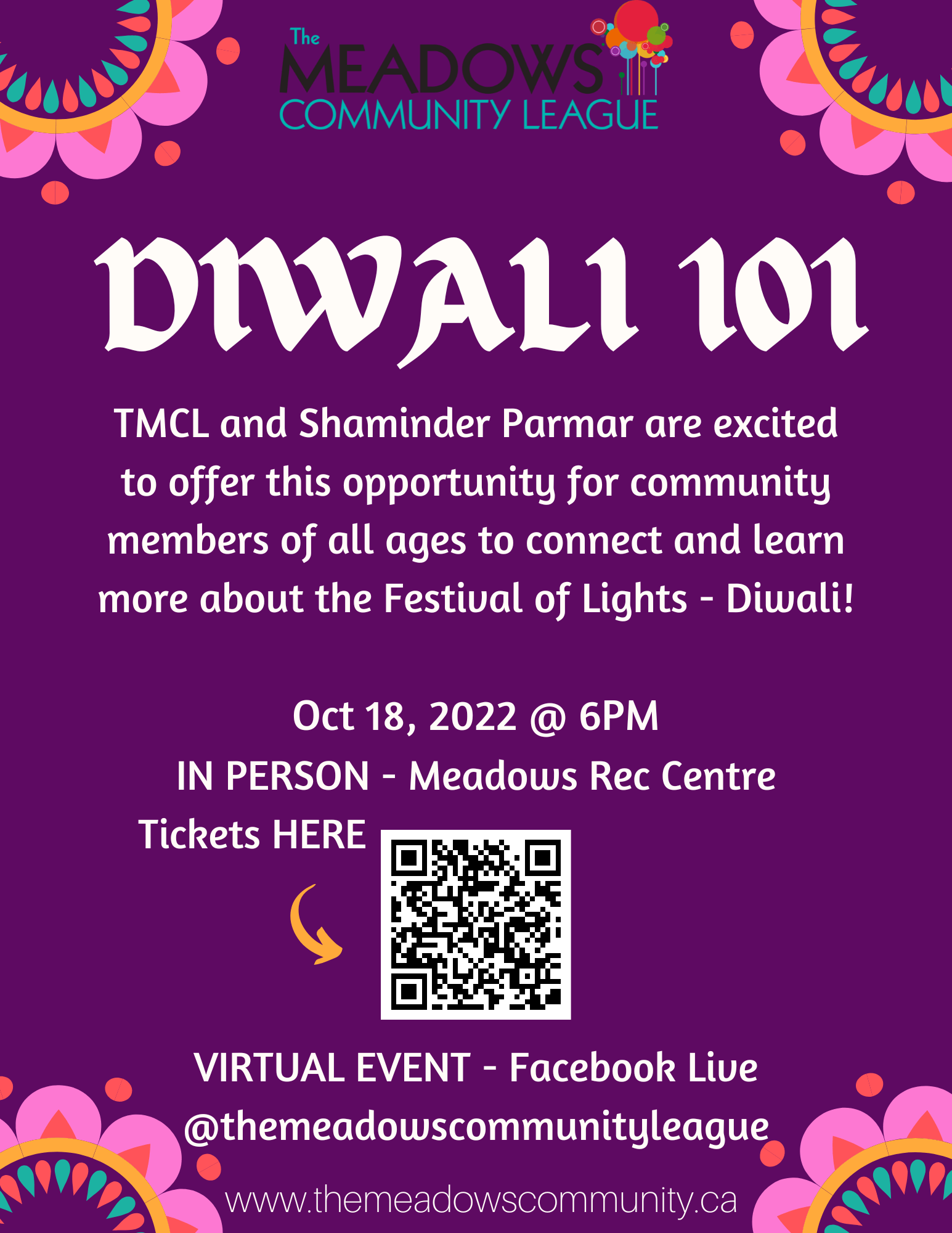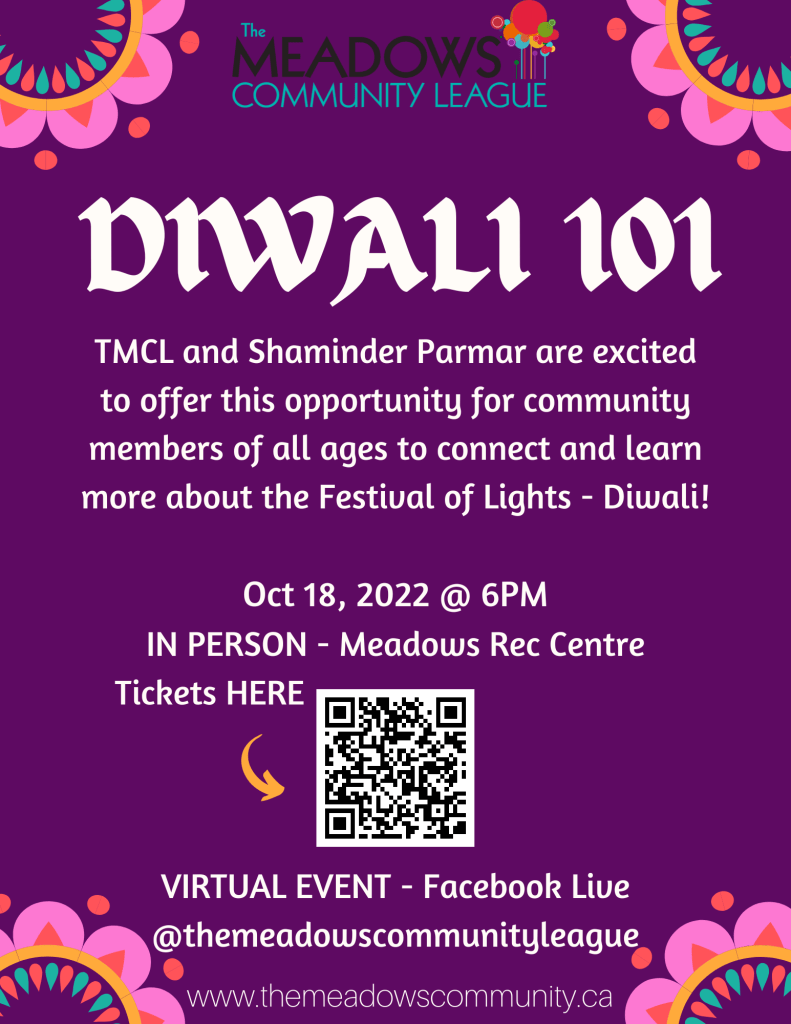 The Meadows Community League is excited to offer this opportunity for community members of all ages to connect and learn more about the Festival of Lights – Diwali! Shaminder Parmar lives in The Meadows and has created a great presentation on the basics of Diwali. It was very popular last year when it was streamed live! This year, Shaminder will be presenting in person at the Meadows Rec Centre. If you have ever been curious about this holiday, it's importance, and how it is celebrated, then this event is for you!
IN PERSON Register HERE – Limited spots available
VIRTUAL/LIVE STREAM – Click Here to sign up
Date: Tuesday, October 18th 2022 @ 6:00pm
All Ages – Family Friendly
Admission: FREE
In Person Location: The Meadows Recreation Centre (2nd floor TMCL Community Room, accessible via elevator or stairs across from the main desk) 2704 – 17 Street, Edmonton
Accessibility: If you have any specific accessibility requirements or accommodations, please let us know by October 16th so we can prepare in advance.