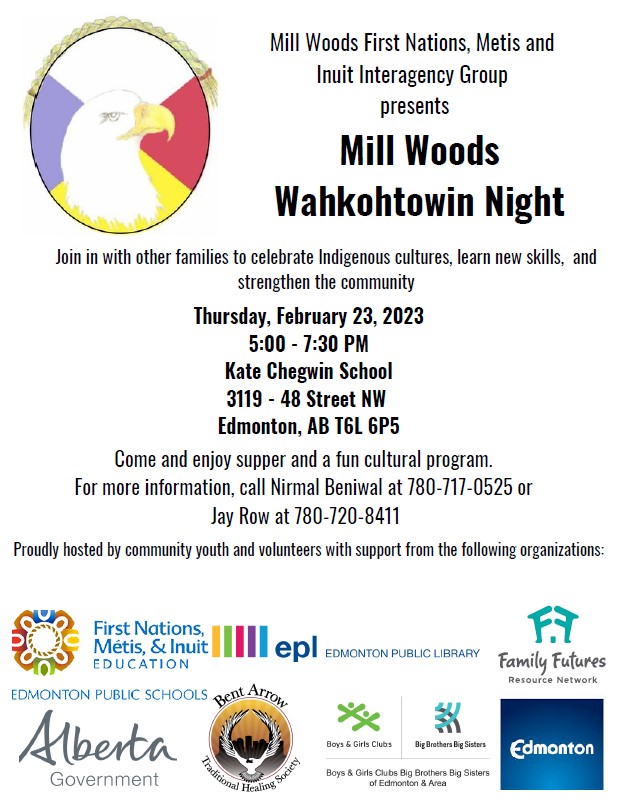 Mill Woods First Nations, Metis and Inuit Interagency Group Presents:
Mill Woods Wahkohtowin Night
Join in with other families to celebrate Indigenous cultures, learn new skills, and strengthen the community.
Thursday, February 23, 2023
5:00pm – 7:30pm
Kate Chegwin School (3119 – 48 Street, Edmonton)
Come and enjoy supper and a fun cultural program.
For more information, call Nirmal Beniwal at 780-717-0525 or Jay Row at 780-720-8411
Proudly hosted by community youth and volunteers with support from the following organizations: First Nations, & Inuit Education, Edmonton Public Library, Family Futures Resource Network, Alberta Government, Bent Arrow Traditional Healing Society, Boys & Girls Clubs/Big Brothers Big Sisters of Edmonton & Area, City of Edmonton.