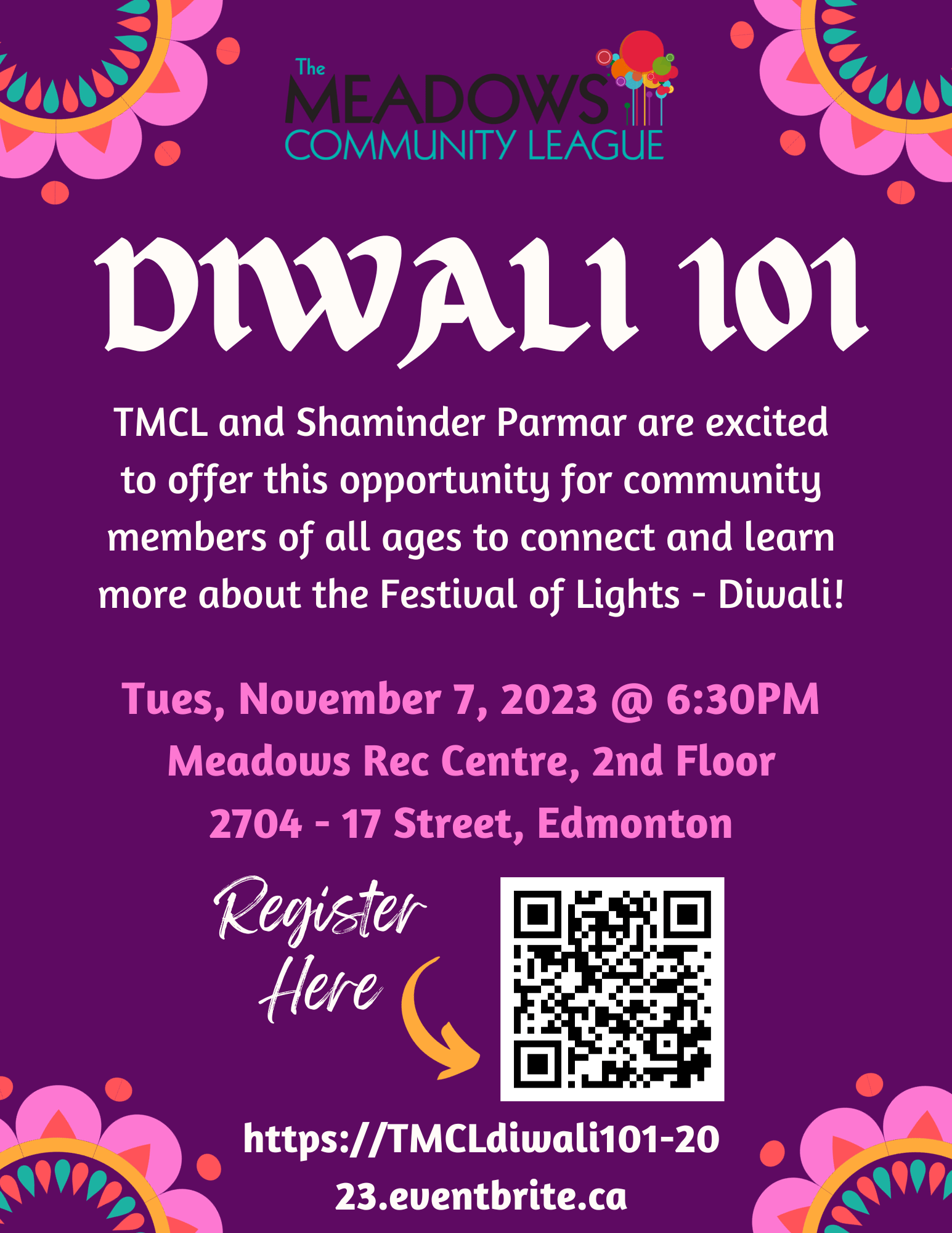 Join the Meadows Community League and local resident Shaminder Parmar, to learn about the history and culture of Diwali, also known as the Festival of Lights. Shaminder will have a slideshow presentation and will be answering any questions you might have about the celebration of Diwali.
Tuesday, November 7, 2023
6:30PM
Meadows Rec Centre, 2nd Floor TMCL Room
All ages are welcome, but you must reserve the same amount of tickets as the number of people you are bringing, that way we can make sure there are enough seats.
This is an in-person event, held in our TMCL room at the Meadows Rec Centre (2704 – 17 Street, Edmonton). The room is located on the 2nd floor, accessible by stairs or elevator directly across from the main information desk (north entrance). If you have any concerns about accessibility, please let us know by emailing us at communications@themeadowscommunity.ca or calling us at 587-520-0465
Register Here: https://TMCLdiwali101-2023.eventbrite.ca